SPECIAL EVENTS:
THEATRE: MENTAL HEALTH AWARENESS MONTH SHORT ORIGINAL PLAYS
The Stratford Library will present "An Afternoon of Short Original Plays in Recognition of Mental Health Awareness Month"
Saturday, May 6 | 2pm | Lovell Room
Staged readings of seven original plays and monologues focus on various aspects of mental health and well-being such as depression, anxiety and grief. The program features original short plays by three Stratford playwrights: "For the Violin" by Beatriz Allen, "Tuna & Jack" by Mark Lambeck and "ReVamp" by Orna Rawls. Plus "Too Much Clatter" by Rachel H. Babcock of Branford, "Mirror, Mirror" by Jennifer Ju of Milford, "Lamentation" by Peggy Sperling of Shelton and "A Letter to Ben" by Randye Kaye of Trumbull.
PRESENTATION: A YEAR IN KIMONO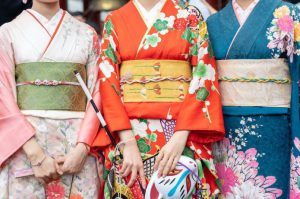 Monday, May 15 | 6:30pm | Lovell Room
The Japan Society of Fairfield County is proud to give this hour long presentation on "A Year in Kimono", which starts with the history of kimono from its origins to modern day fashion. It will then be followed by a dressing workshop. Participants will get to experience dressing themselves in yukata, the cotton summer kimono popular at festivals and celebrations. Robyn Mortiboys of Sono Kimono, and secretary of JSFC, will be leading this fun and interactive presentation.
This program is funded by the Guillaine Dale Memorial.
ACTIVITIES: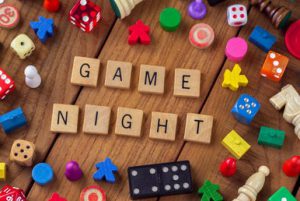 Board Game Night
Thursday, April 11 | 6-7:30pm | Lovell Room
Looking for something fun to do? Grab your friends or family and join us for an evening of board games and fun! We will have a variety of games for you to enjoy and snacks!
Please let us know if you plan to come by registering. This program is for ages 12 and up.
BOOKS:
Monday Morning Buzz
Monday, May 8 | 11am | Lovell Room
Stop in to hear what's new, what's hot, and what books are creating a buzz! Staff will lead an informal discussion of books, movies and more. Share what you're reading and watching and hear from others!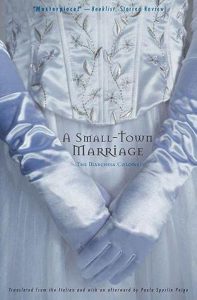 Little Gems Book Discussion: A Small-Town Marriage
Wednesday, May 10 | 11am | Lovell Room
Join our discussion of the noteworthy novella "A Small-Town Marriage" written by The Marchesa Colombi in 1885. A young woman without a dowry pines for a local rich man, while her family seeks to inject a sense of reality into her dreams. (Two great Italian authors, Italo Calvino and Natalia Ginzburg, were instrumental in reprinting this little gem in 1973.)
Copies of the book are available at the Checkout Desk.

Books On Tap
Books, Brews, and Bantor

Tuesday, May 23 | 7pm to settle, 7:30pm to talk
Join us at the Oar and Oak restaurant located at 2385 Main St, Stratford.
We will be discussing Olga Dies Dreaming by Xochitl Gonzalez.
NAMED ONE OF THE BEST BOOKS OF THE YEAR: Kirkus, Washington Post, TIME, NPR, Vogue, Esquire, Book Riot, Goodreads, EW, Reader's Digest, and more! A blazing talent debuts with the tale of a status-driven wedding planner grappling with her social ambitions, absent mother, and Puerto Rican roots―all in the wake of Hurricane Maria.
Copies available at the Check-Out Desk.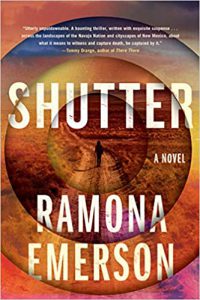 Books Over Coffee: SHUTTER by Ramona Emerson
Wednesday, May 31 | noon | Lovell Room
Longlisted for the National Book Award, this blood-chilling debut set in New Mexico's Navajo Nation is equal parts gripping crime thriller, supernatural horror, and poignant portrayal of coming of age on the reservation.
Copies available at the Check-Out Desk.
CRAFTS: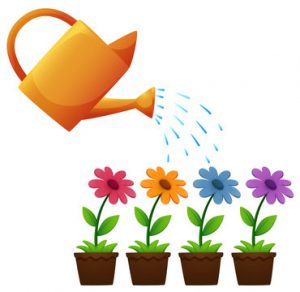 Cricut Watering Can Craft
Saturday, May 13 | 10am | Lovell Room
Water your plants in style! Come and decorate a spring inspired watering can. We will be using pre-cut cricut vinyl designs to decorate. This event is for adults 18 and over.
Registration is required.
Coloring & Coffee
Monday, May 1 | 6pm | Lovell Room
Friday, May 12 & 26 | 11am | Board Room
Don't let stress get you down! Try coloring for adults! Coloring has many benefits including helping you to focus and de-stress. Stop in and give it a try. The Library will supply coloring pages, colored pencils and markers, plus coffee and tea. You are welcome to bring your own supplies too.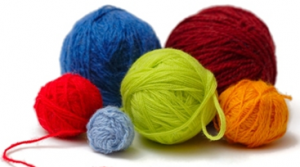 Knit Wits
Wednesdays, May 10 & 31 | 6pm | Lovell Room
Join the library's drop-in knitting program! Also crochet! Make new friends, get tips and share ideas while working on your own projects. Held every other Wednesday evening 6:00-7:30pm.
MOVIE:
Monday Matinees: THE GLASS ONION – A KNIVES OUT MYSTERY
Monday, May 8 | 12 noon | Lovell Room
Benoit Blanc (Daniel Craig) returns to peel back the layers in a new Rian Johnson whodunit. This fresh adventure finds the intrepid detective at a lavish private estate on a Greek island, but how and why he comes to be there is only the first of many puzzles. As in all the best murder mysteries, each character harbors their own secrets, lies and motivations. When someone turns up dead, everyone is a suspect.
PG-13, 140 minutes
TALKS: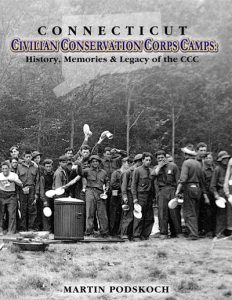 Sunday Afternoon Talks: CONNECTICUT'S CCC CAMPS
Sunday, May 7| 2-4pm | Lovell Room
The Civilian Conservation Corps Camps was a public works program that operated from 1933 to 1942, as part of Pres. Franklin D. Roosevelt's New Deal. It targeted young men and veterans in relief families who had difficulty finding jobs during the Great Depression, providing unskilled manual labor related to environmental conservation and development of natural resources in rural lands.
Author Marty Podskoch is guest speaker.
Zoom Webinar: MEDICARE 101
Thursday, May 11 | 6-8pm | online
Are you currently enrolled in Medicare? Will you be turning 65 over the next year or two? Learn about eligibility, how and when to enroll, when you can make changes, and the insurance options available to you. This program will simplify the choices you need to make, help you make more well-informed decisions and explain what Medicare means for you! This is an educational event.
Please self-register, with your first name only, at the following link:
Thursday, May 11, 2023, 6:00 to 8:00 PM Eastern Time:  https://bit.ly/3V41Dwc
After registering, you will receive a confirmation email containing information about joining the webinar.
Talk: ALL ABOUT ESTATE PLANNING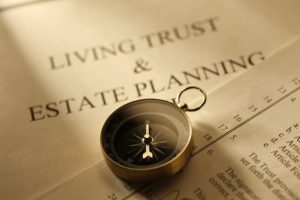 Monday, May 22 | 6-8pm | Lovell Room
Most comprehensive estate plans are focused around a Living Trust and Last Will and Testament. At this workshop, learn how your property passes after your death and how a living trust can simplify your estate administration while ensuring your privacy and protecting your beneficiaries in the future.
Guest speaker from Drazen Rubin Law is offering this free seminar in conjunction with Equinox Home Care, a Stratford business.
FREE AND OPEN TO THE PUBLIC! REGISTRATION IS SUGGESTED!