SPECIAL EVENTS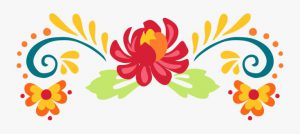 HISPANIC HERITAGE MONTH TRIVIA CHALLENGE
 September 18 – October 6 | Reference Desk
How much do you know about Hispanic culture? Stop by the Reference Desk and pick up a Hispanic Heritage Month Trivia Challenge quiz. Drop off your completed quiz at the Reference Desk. Entries with the most correct answers will be entered into a prize drawing. The first 20 entries turned in also get a sweet treat.
Learn more about Hispanic Heritage Month – September 15 thru October 15

Theatre in the Courtyard: MACBETH
Macbeth, one of Shakespeare's most gripping tragedies, delves into the corrupting influence of unchecked ambitions. It tells the tale of a valiant warrior whose hunger for power leads him to a path of betrayal, murder, and madness. As witches' prophecies twist his fate, Macbeth must grapple with the consequences of his bloody actions. A timeless exploration of the human psyche and the corrupting influence of power, Macbeth remains a haunting piece of literary and dramatic history.
Patrons should bring a lawn chair or blanket to spread
for this special Halloween-themed production!
Free and open to the public. Event will not be performed in the event of inclement weather.
Performance dates:
Thursday, October 26 | 7:30-9pm | Library Courtyard
Friday, October 27 | 7:30-9pm | Library  Courtyard
Saturday, October 28 | 7:30-9pm | Library Courtyard
Monday, October 16 | 10am & 1pm | Career Coach on Main St, near Library entrance
Learn the basics and become a better Excel user in this 2 hour workshop. Sign up to reserve a space.
This Excel Workshop is offered in the morning from 10am-12pm and will be repeated in the afternoon from 1-3pm.The same material will be presented in each 2-hour workshop, participants only need to attend one of the sessions.
The Career Coach bus will park on Main St near the Library entrance.
Sign up to reserve a space:
10am-12pm session
1-3pm session

TALKS: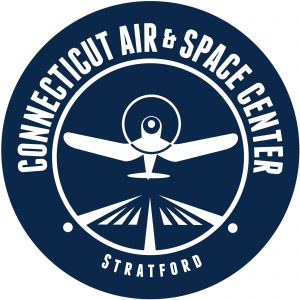 Sunday Afternoon Talks: CONNECTICUT AIR & SPACE CENTER
Sunday, October 1 | 2pm | Lovell Room
Join Museum Curator Christopher Soltis and CASC Board Member Andy Kosh for a talk on the history and struggles of this now 25 year old museum. The talk will also feature a discussion on Gustave Whitehead, who is believed to have been first in flight.
Talk: THE REPTILE NOOK
Sunday, October 15 | 2pm | Lovell Room
Learn about the amazing world of reptiles with The Reptile Nook from Agawam, MA! Join us for an hour of fascinating facts, Q&A, and the chance to get up close and personal with some of their scaly friends.
This is an ALL AGES EVENT.
Talk: DREAMING WITH THE DEPARTED

Tuesday, October 17 | 6:30pm | Lovell Room
Dream teacher, Adelita Chirino, will share how dreams can be a bridge to connecting with our beloved departed and more wonderful aspects of Active Dreaming. Learn how you can better understand the gifts your dreams may be offering you.
Sign up to reserve a spot.
Talk: EMBRACE THE FUTURE OF MEDICARE: Aetna Medicare Workshop 2024!
Tuesday, October 24 | 6:30pm | Lovell Room
Stay ahead of Medicare's evolution with the Aetna Medicare Workshop 2024! Discover exciting changes on the horizon and get fully informed about the latest offerings.
BOOKS:
Monday Morning Buzz
Monday, October 2 | 11am | Board Room
Stop in to hear what's new, what's hot, and what books are creating a buzz! Staff will lead an informal discussion of books, movies and more. Share what you're reading and watching and hear from others!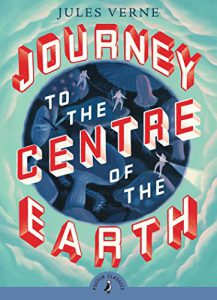 Don't Know Much About . . . Book Discussion
Tuesday, October 10 | 6:45pm | Lovell Room AND
Wednesday, October 11 | 11am | Lovell Room
JOURNEY TO THE CENTER OF THE EARTH by Jules Verne
Don't know much about Jules Verne? Explore with us Journey to the Centre of the Earth, one of his most famous novels. The book was published in 1864, just a year after he began his prolific career as a novelist. Professor Lidenbrock discovers a coded message in an ancient volume of Icelandic literature, and he persuades his reluctant nephew to set out on a great adventure through a passage in an extinct volcano.
Copies available at the Check-Out Desk.
Books Over Coffee
Wednesday, October 25 | noon | Lovell Room
THE EDEN TEST by Adam Sternbergh
Seven days. Seven Questions. Forever changed. Adam Sternbergh brings his wit, originality, and a Hitchcockian sense of dread to this chilling, surprising, and wholly entertaining portrait of a marriage on the brink.
Copies available at the Check-Out Desk.
CREATE:
Coloring & Coffee
Monday, October 2 | 6pm | Board Room
Fridays, October 6 & 20 | 11 am | Lovell Room
Don't let stress get you down! Try coloring for adults! Coloring has many benefits including helping you to focus and de-stress. Stop in and give it a try. The Library will supply coloring pages, colored pencils and markers, plus coffee and tea. You are welcome to bring your own supplies too.
Adult Craft: Pumpkin Decorating
Saturday, October 7 | 10:30am | Lovell Room
Make a book page pumpkin for your fall decor! We will be using recycled books, modge podge and other decor to create these pumpkins.
This is an adult program ages 18 and over.
Register is required – Sign-up Here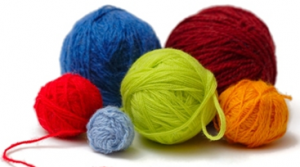 Knit Wits
Wednesday, October 11 & 25 | 6pm | Lovell Room
Join the library's drop-in knitting program! Also crochet! Make new friends, get tips and share ideas while working on your own projects. Held every other Wednesday evening 6:00-7:30pm.
MOVIES: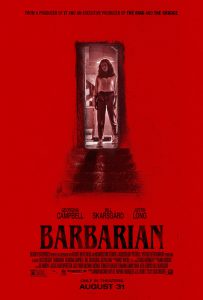 Monday Matinees: BARBARIAN
Monday, October 9 | 12 noon | Lovell Room
A woman agrees to split her Airbnb rental for a night with a mysterious male guest, setting off a nightmarish twist of events.
R, 102 minutes
Film: THE UNIMAGINABLE JOURNEY OF PETER ERTEL

Sunday, October 22 | 2pm | Lovell Room
A riveting, award-winning account of the life of Peter Ertel who defied insurmountable odds in an unforgiving environment and who later found peace in America. "A must-see for anyone interested in world war II." – Library Journal
104 minutes