Easy Reader Fiction Books
Easy Reader Fiction books are a wonderful and engaging tool to involve preschool children and beginning readers in literacy development.
The Stratford Library Children's Department has an extensive collection of Easy Reader Fiction books designed to encourage love of reading among young children.
The goal in choosing Easy Reader books is to find materials that are challenging and contain vocabulary new to the reader while not being so difficult as to interfere with understanding or cause frustration. It is most important to find a book that the child wants to read so they have the necessary motivation, and to read with them in a supportive and non-stressful environment, showing them how fun it is to read!
Reading level may be determined by difficulty of vocabulary, sentence length and complexity, number of syllables and other factors. Each professional leveling program uses its own designation: letters, numbers, colors.
The Stratford Library broadly designates the levels of Easy Reader Fiction books with colored circles and numbers on the book spines:
1 RED: Guided Reading A-D and DRA 1-4
(very simple; a word or two per page; kindergarten-1st grade)
2 BLUE: Guided Reading E-I and DRA 6-16
(beginning readers; a short sentence or two per page; roughly 1st-2nd grade depending on reading ability)
3 YELLOW: Guided Reading J-P and DRA 18-38
(for stronger readers with greater vocabulary and word recognition skills; range from several full sentences per page to true short chapters; roughly 2nd-3rd grade depending on reading ability)
Some of our popular Easy Reader Fiction series: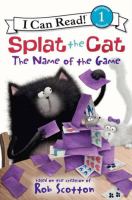 • Young Cam Jansen by Adler
• Fly Guy by Arnold
• Berenstain Bears
• Biscuit by Capucilli
• Cork and Fuzz by Chacones
• Aunt Eater by Cushman
• Daniel Tiger
• Read with Dick and Jane
• Pony Scouts by Hapka
• Penny by Henkes
• Dear Dragon by Hillert
• Pinky & Rex by Howe
• Pinkalicious by Kann
• The Wild Kratts
• Ling & Ting by Lin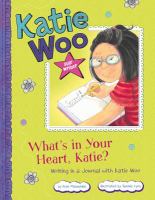 • Frog and Toad by Lobel
• Katie Woo by Manushkin
• Little Critter by Mayer
• Fluffy by McMullan
• Pearl & Wagner by McMullan
• Gus and Grandpa by Mills
• Little Bear by Minarik
• Fancy Nancy by O'Connor
• Amelia Bedelia by Parish
• Peanuts series
• Henry and Mudge by Rylant
• Mr. Putter and Tabby by Rylant
• Splat the Cat by Scotton
•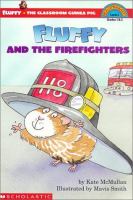 The Cat in the Hat and others by Dr. Seuss
• Nate the Great by Sharmat
• Star Wars series
• Mud Flat by Stevenson
• We Both Read
• Elephant & Piggie by Willems
These books are located next to the Easy Non-Fiction books. Happy reading!