Enjoy this Do-It-Yourself Storytime on the theme of Black Pride whenever is convenient for your family.
BOOKS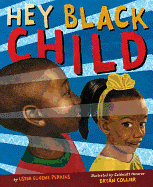 Hey Black Child
• Written by Useni Eugene Perkins
• Illustrated by Bryan Collier
• Published by Little Brown Brooks for Young Readers
• Presented by Miss Erika's Reading Club
An empowering invitation to young African American children to reach for the stars.
https://video.link/w/c9PFb
That Kids Craft Site has ideas to introduce children to some famous Black Americans:
https://thatkidscraftsite.com/black-history-month-crafts/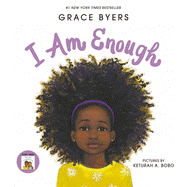 I Am Enough
• Written by Grace Byers
• Illustrated by Keturah A. Bobo
• Published by Balzer & Breay
• Presented by Shon's Stories
Girls of all hues are celebrated for just being themselves.
https://video.link/w/WAPFb
Leading Ladies Africa invites you to meet Marley Dias and learn how she founded the #1000BlackGirlBooks Movement when she was 11 years old:
https://leadingladiesafrica.org/marley-dias-and-the-1000blackgirlbooks-movement/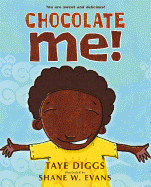 Chocolate Me
• Written by Taye Diggs
• Illustrated by Shane W. Evans
• Published by Feiwel and Friends
• Presented by Barbara Martinez
A boy's white friends tease him about his looks, but his mother explains why being "chocolate" is perfect.
https://video.link/w/iFPFb
Danielle's Storytime Tales and More has several art projects to celebrate a range of skin tones for Black History Month.
https://storytimewithdanielle.blogspot.com/p/black-history-month-crafts-for-toddlers.html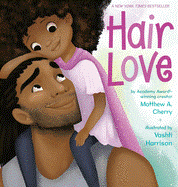 Hair Love
• Written by Matthew A. Cherry
• Illustrated by Vashti Harrison
• Published by Kokila
• Presented by It's Reading Time
It's up to Daddy to give his daughter an extra-special hair style in this ode to self-confidence and the love between fathers and daughters.
https://video.link/w/AGPFb
Here's the beautiful, Oscar-winning film of this book by Sony Pictures Animation.
https://video.link/w/VHPFb
SONGS
#YouCanBeABCs by More with Sam
https://video.link/w/bPPFb
Black Lives Matter by Hopster
https://video.link/w/jQPFb
Black History Tribute: Black Gold by Esperanza Spalding
Because of Them, We Can Photography by Eunique Jones Gibson
Presented by Katrina Brown
https://video.link/w/0RPFb
RHYMES & FINGERPLAYS
I'm Glad to Be Me
by Pamela Susan
I look in the mirror
And what do I see
I see the me
No one else can be.
I am precious
I am glad to be me
My hair. My face.
My personality.
My size. My shape.
The color of my skin.
All make up me
Outside and in.
Dream Variations
by Langston Hughes
To fling my arms wide
In some place of the sun,
To whirl and to dance
Till the white day is done.
Then rest at cool evening
Beneath a tall tree
While night comes on gently,
Dark like me –
That is my dream!
To fling my arms wide
In the face of the sun,
Dance! Whirl! Whirl!
Rest at pale evening…
A tall, slim tree…
Night coming tenderly
Black like me.
Every Part of Me
(tune: Head, Shoulders, Knees and Toes)
I love every part of me (hug yourself)
Yes, I do (nod, "Yes")
From my hair down to my toes (touch hair then toes)
Yes, it's true.
Eyes and ears and mouth and nose touch eyes, ears, mouth, nose)
I love every part of me (hug yourself)
Yes, I do! (nod, "Yes")