Miss Soto's Literacy Legacy Collection
Victoria Soto was a Stratford resident and a teacher at the Sandy Hook School in Newtown, CT. After her life was tragically cut short, her friends and family started the Vicki Soto Memorial Fund in her memory. In addition to sponsoring fund-raising activities and awarding scholarships, the fund donates books focusing on the theme of kindness to the Stratford Library and the Stratford elementary schools. We are proud to offer these books to our patrons. Look for them on the green bookshelf with the pink flamingo.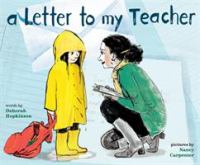 A Letter to My Teacher by Deborah Hopkinson
This funny, touching picture book celebrates the difference a good teacher can make.
Beautiful Hands by Kathryn Otashi
This colorful concept book rouses children to use their hands for the good and reach for their dreams.
Because Amelia Smiled by David Ezra Stein
Amelia's smile sets off a chain of happy people around the world.
Chocolate Milk, por favor! by Maria Dismondy
It's Gabe's first day of school in America, and he doesn't speak English. This story shows how a simple act of kindness is worth more than a thousand words.
Dream Big by Kat Kronenberg
A moody baboon realizes that a transformative power exists between the stars and the animals once they truly believe in themselves and their dreams.
Find Your Happy! A Kid's Self Love Book by Patricia May
A workbook/activity book full of interactive fun to help kids find happiness in times of chaos and confusion.
Good Dogs, Great Listeners by Renata Bowers
An endearing story of a little girl whose love for her dog, Lily, and her litter of 6 stuffed dogs leads her to a love for reading.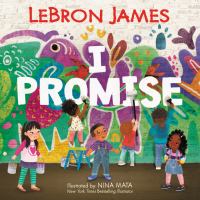 I Promise by LeBron James
A lively and inspiring picture book that reminds us that tomorrow's success starts with the promises we make to ourselves and our community today.
Last Stop on Market Street by Matt de la Peña
A young boy rides the bus across town with his grandmother and learns to appreciate the beauty in everyday things.
Lost and Found Cat by Doug Kuntz and Amy Shrodes
The true story of Kunkush's incredible journey to find his family.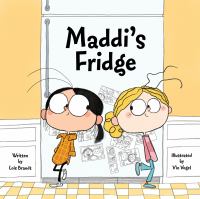 Maddi's Fridge by Lois Brandt
When Sofia notices that Maddi's fridge is practically empty, she wants to help her friend.
Of Thee I Sing by Barack Obama
In this poignant letter to his daughters, Barack Obama has written a moving tribute to thirteen groundbreaking Americans and the ideals that have shaped our nation.
Only One You = Nadie como tú by Linda Kranz
In this bilingual book, Adri's mama and papa share with their eager son some of the wisdom they have gained through the years.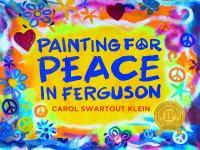 Painting for Peace in Ferguson by Carol Swartout Klein
The true story of hundreds of artists and volunteers who turned boarded up windows into works of art with messages of hope, healing and unity in the aftermath of the Ferguson, MO riots.
The Sandwich Swap by Her Majesty Queen Rania Al Abdullah
Lilly and Salma don't quite understand each other's tastes but that shouldn't mean they can't be friends.
Snowflakes Fall by Patricia MacLachlan
This inspiring picture book is a celebration of life and a tribute to the qualities that make each individual unique.
Somebody Loves You, Mr. Hatch by Eileen Spinelli
An anonymous valentine changes the life of the unsociable Mr. Hatch, turning him into a laughing friend who helps and appreciates all his neighbors.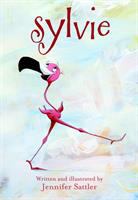 Sylvie by Jennifer Sattler
When Sylvie the pink flamingo learns her color comes from the little pink shrimp she eats, she decides to expand her choices.
The Invisible Boy by Trudy Ludwig
Nobody ever seems to notice Brian or think to include him in their group, game, or birthday party until he reaches out to the new kid in class.
What Do You Do with a Tail Like This? by Steve Jenkins
This book highlights the tails of several animals and the amazing things they can do.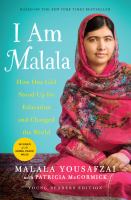 I Am Malala: How One Girl Stood Up for Education and Changed the World by Malala Yousafzai (Teen edition)
An autobiography of the brave girl who stood up for women's rights in Pakistan.
Malala: My Story of Standing Up for Girls' Rights by Malala Yousafzai (Middle Grade edition)
Malala's Magic Pencil by Malala Yousafzai (picture book)
As a child in Pakistan, Malala made a wish for a magic pencil. But as she grew older, she saw that it was more important to work hard every day to make her wishes come true.
Find out more about Miss Soto's Literacy Legacy project at: https://www.teamvickisoto.com/literacylegacy