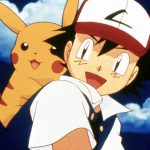 TEEN TUESDAY: Poké Party!
You're invited, Poké Fans!  Celebrate all things Pokémon with Pokémon themed 3D printing, button making, crafts, Poké snacks, gaming & more.  We'll be showing Pokémon: The First Movie, too!
Jul 30  |  6-7:45 pm  | Lovell Room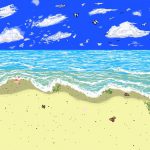 POST-IT PIXEL ART
We're plotting a uCreate takeover! Help plan & design posti-it art on the library's windows.  Next up: Beach Vibes!
Aug 2  |  3:00-4:30 pm  |  uCreate Space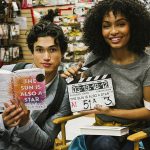 BOOK JAM: The Sun is Also a Star
Join us for a lunchtime coversation! We're reading & talking about the book, The Sun is Also a Star by Nicola Yoon, over slices of pizza.  Copies of the book are available in advance to check out.
Aug  5  |  1-2 pm  |  Teen Dept.
TEEN TUESDAY:  After Hours Nerf Wars
Treasure seekers join the hunt!  We've hidden gold in the stacks & it's up to your team to find the biggest hoard.  Bring your own Nerf blasters or borrow one of ours.  Players must be here at 7:30 pm. No latecomers will be admitted.  Pickup a Permission Slip at the Teen Desk.
Aug 6  |  7:30-9:30 pm  |  Lovell Room
CRAFTERNOONS: Sharpie Art
Transform every day items into works of art with Sharpies!  Stop by  and create your own Painted Planters.  No registration required; while supplies last.
Aug 8  |  3-4 pm  |  Teen Dept.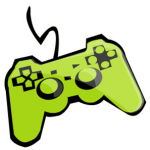 VIDEO GAME CLUB
Ready Player One?  We're going to get a little crazy at Mario Party Mania!  Snacks provided.
Aug 9  |  2:30-4:30 pm  |  Lovell Room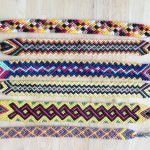 POP-UP ACTIVITY CHALLENGES
Challenge # 5 is on!  Stop by the Teen Desk any time during the next 2 weeks and pick up your own Make-and-Take Friendship Bracelet Kit. 
Jul 29  |  10am-8 pm  |  Teen Dept.